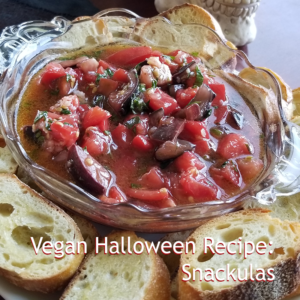 Halloween is my favorite holiday. Part of the fun is coming up with fun Halloween food.  That's how Tomato Basil Crostini ends up as 'Snackulas'. And you have to say it with a Dracula accent.  I know it's a bit crazy, because vampires don't like garlic and this recipe is not what you'd call 'light' on the garlic.  But, it is delicious.
Most of the time we serve it with another Halloween fav, Brains with Slime Sauce (Spaghetti Squash with Basil Kale Pesto).
Let us know what you think or share one of your favorite Halloween recipes in the comments.
Happy Living,
Kelly (& Steffan)
P.S.  We'll share the link to the Halloween episode with the recipe on October 4, 2018.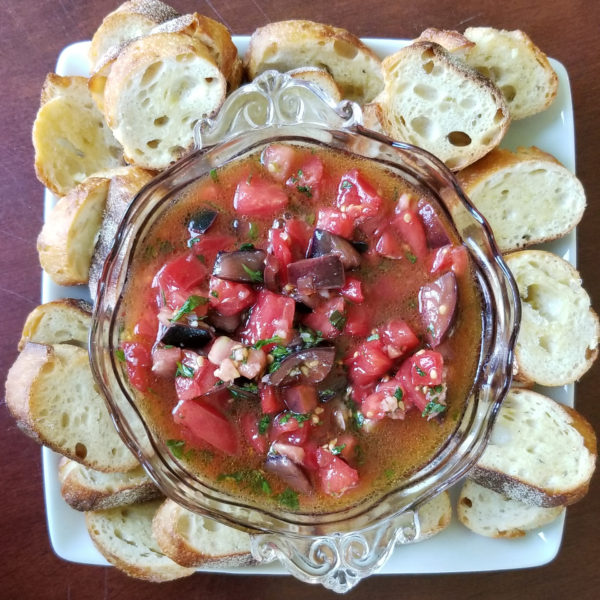 | | |
| --- | --- |
| | |
Prep all the veggies, and mix all ingredients together, except the baguette. Stir together and refrigerate until ready to serve.
Preheat the oven to 400 degrees. Slice the baguette and brush each slice with Extra Virgin Olive Oil. Place them on a backing sheet and bake or 10 minutes.

Rub each slice with a clove of garlic and place on a plate for serving.