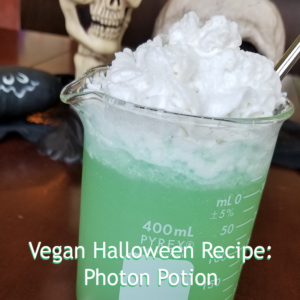 This recipe was originally created at an the kids and my old YouTube venture, Two Kids Cooking.  At that time, we were not vegan, so it was not a Vegan Halloween Beverage.  It included lime Sherbet instead of the Lime Outshine fruit bar. It's good that way, too, so if you're vegetarian, or non-vegan, try that version if you'd like.  I will say, this one is just as tasty.
I know there are vegan sherbet recipes out there as well, so you if you were ambitions, you could make some of that and sub that for the fruit bar–if you do, let us know how it works, I'd love to know.
This recipe, like some of our other Halloween themed recipes, will be featured in our October 4 Spooky Vegan Recipes episode, and we'll link to it on the 4th.
Happy Living!
Kelly (& Steffan)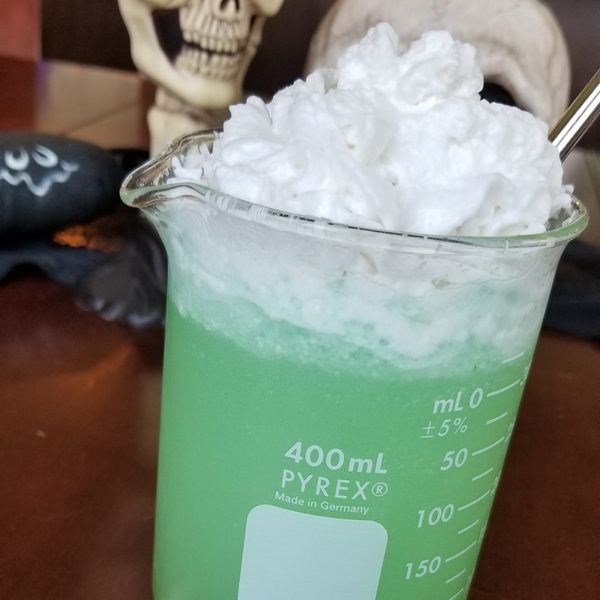 | | |
| --- | --- |
| | |
Place all the ingredients in the blender, except the coconut whipped cream.

Pour into a glass, top with whip cream and serve! Note, adult inclusions can also be made...I live vodka in mine 🙂